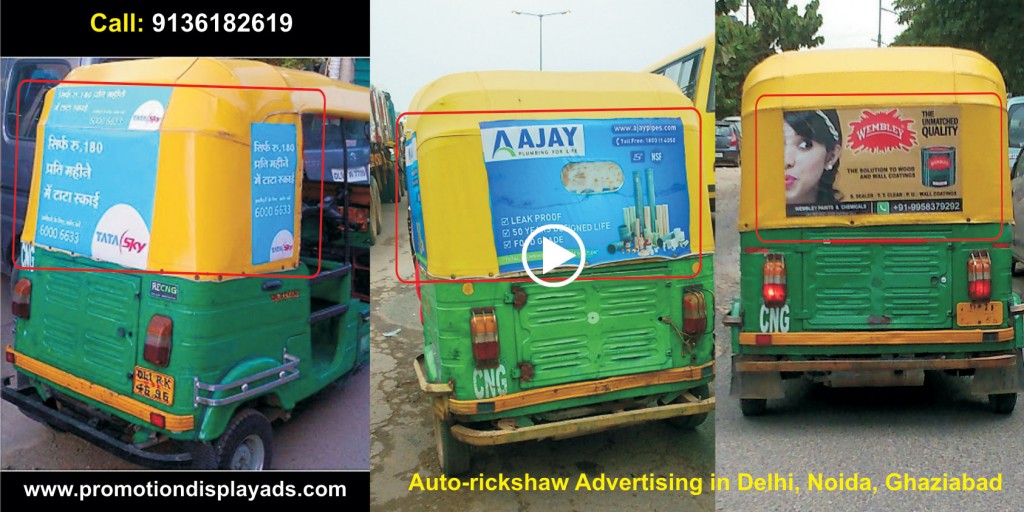 Auto Advertising, Auto rickshaw advertisement agencies, Auto rickshaw advertising  agency services,  Auto rickshaw branding, Auto Ads, Auto Publicity in East Delhi, Noida, Ghaziabad, Delhi, Gurgaon, Greater Noida, Anand Vihar, Kaushambi, Vaishali, Vasundhara, Indirapuram, Mohan Nagar, Raj Nagar Extention, RDC Raj Nagar, Raj Nagar, Sahibabad, Sahibabad Industrial Area, Chander Nagar, Surya Nagar, Rajender Nagar Sec-5, Anand Industrial Estate Rajender Nagar, Shalimar Garden, Ahinsa Khand, Niti Khand, Nyay Khand Indirapuram, Govindpuram, Patpargnaj, Patparganj Industrial Area, Loni, Hapur, Kavi nagar, Nehru Nagar, Chaudhary More, Rakesh Marg, New Arya Nagar, Lohia Nagar, Maliwara chowk, Shastri nagar, Patel Nagar, Navyug Market, Dadri, Pilakhuwa, Modinagar, Ghanta Ghar, Greater Noida Extension, Noida Sec-62, Noida Sec-63, Noida Sec-65, Noida Sec-66, Noida Sec-67, Noida Sec-2, Noida Sec-3, Noida Sec-4, Noida Sec-5, Noida Sec-6, Noida Sec-8, Noida Sec-9, Noida Sec-10, Noida Sec-11, Noida, Noida Sec-15, Noida Sec-16, Noida Sec-18,  Noida Sec-22, Noida Sec-55, Noida Sec-56, Noida Sec-58, Greater Noida, Pari chowk, Alpa Sector, Beta Sector, Gama Sector Gr. noida, Gurgaon, Mahipal Pur, Palam Vihar, Vasant Vihar, Vasant Kunj, NCR region, Jhilmil Industrial Area, Dilshad Garden, Preet Vihar, Nirman Vihar, Laxmi Nagar, Pandav Nagar, Kadkardooma, Surajmal Vihar, Vivek Vihar, Shahdara, Durgapuri, Jyoti Nagar, Chajjupur, Industrial Area Tronica City, Loni, Mayur Vihar, Model Town, Dwarka, Dabri more, Nariana Industrial Area, Barakhamba road, K.G. Marg, East Delhi, Rajouri Garden, Mayapuri, Shadipur, Kirti Nagar, Moti Nagar, Patel nagar, Rajendra Place, Karol Bagh, Uttam Nagar, District Center, Peera garhi, Paschim Vihar, Punjabi Bagh, M2k, Rohini, Pitampura, Netaji Subhash Place, Okhla, Lajpat Nagar, Govindpuri, Nehru place, South Extension, South Delhi, Green Park, Malviya Nagar, Saket, Hauz Khas, Greater Kailash, Ansal Plaza Mall, Pacific Mall, EDM Mall, Mahagun Mall, Shopprix Mall, V3S Mall, Aditya Mall, World Square Mall, RED Mall, Opulent Mall, Choudhary More Mall.
Auto rickshaw advertising is a mobile medium for outdoor advertising & Brand promotion all around cities. It is very cost effective & suits to everyone's Outdoor media plans.
Auto Advertising starts at cheapest in just Rs.30/- per day rental per auto, Rental Plans available on Monthly, Quarterly, Half Yearly, Yearly Basis. We use highly Quality materials Flex Banner Print/ Eco-solvent Vinyl Print. Banner Print cost includes in rental plans so No extra cost have to pay.
Auto advertisements is very effective and efficient mode of Outdoor Media Advertising & Brand Promotion.
Advantage of Auto Rickshaw Advertisement: 
Auto rickshaw advertisements are very affordable and targets mass audience. Generally an Auto Rickshaw stay in a prime location in search of customers in cities and it  ensures that your advertisement is reached & placed on high footfall area.
In your Cities, The entire traffic as well as pedestrians becomes an audience for the auto advertisement for brand promotions, especially at traffic junctions and busy crossings where people have free time to read and go through an advertisement on Auto rickshaw moving their around.
On an Average, an auto rickshaw travels minimum 25km per hour in a day, and travels arounds 20 hours in a day on cities roads which means it covers  for the large volume of audience in a single day.
A single Auto rickshaw moves and travels around 200 km per day on cities road so every time, every movement your brand and products are on audience eyes.
Today every brand and company has a tuff competitions in market & fight for greater market share so auto rickshaw advertisement & branding provides boost for your brand or Product/Services.
Every person have to travel around 10 kms within city in day to day life and while some People waiting on Traffic signals & Bus shelters Stop then many of them read it when see it for information, sale offers, discount offers, company name logo, websites, phone no. etc., so auto rickshaw advertisement has average viewership of around 4000 per auto rickshaw. This is one of emerging advertising medium for outdoor promotions in populated country like India.
Many brands, Products/Services, e-commerce websites, new release bollywood movies/ Daily soap serials uses auto rickshaw advertising for publicity & promotions. Auto Rickshaw is the Heart Beat of cities roads. You would find and see an Auto in every Corner of your cities.
Today every brand or companies fight for greater market share and auto rickshaw branding provides boost for your brand.
Why You Need Auto rickshaw Advertisement?
The most effective & affordable outdoor medium for brand promotion within cities.
2. Auto Advertising starts at cheapest in just Rs.30/- per day rental per auto, Rental Plans available on Monthly, Quarterly, Half Yearly, Yearly Basis
3. Effective reach to audience amongst 8 to 80 year olds peoples.
4.These autos run min. 250 km/20hour per day in cities.
5. Cheaper rates than Other Outdoor Media, hoardings and print media.
6. Average viewership of 4000 per Auto rickshaw advertisement.